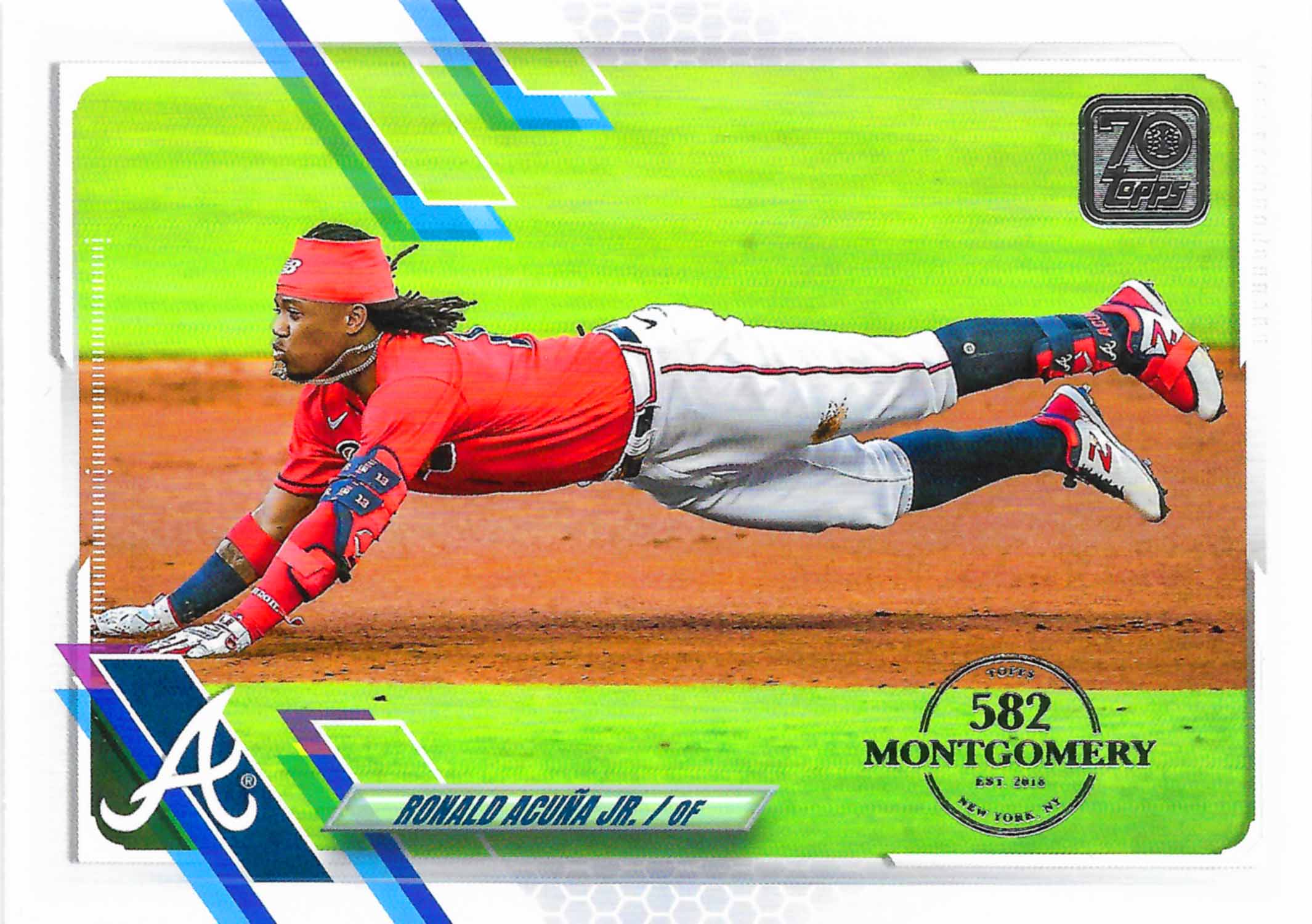 Ronald Acuna Jr.
---
Year/Brand/Card Number/Quantity available. Most cards are for sale at 40%-60% off fair book value.
2018 Topps-Update Series-Legends in the Making #LITM-1
2021 Donruss-Diamond Kings #16
2022 Bowman #70 (7)

Cards marked with an * are less than Near Mint. Scans available.

Visit the Ronald Acuna Jr. Gallery.