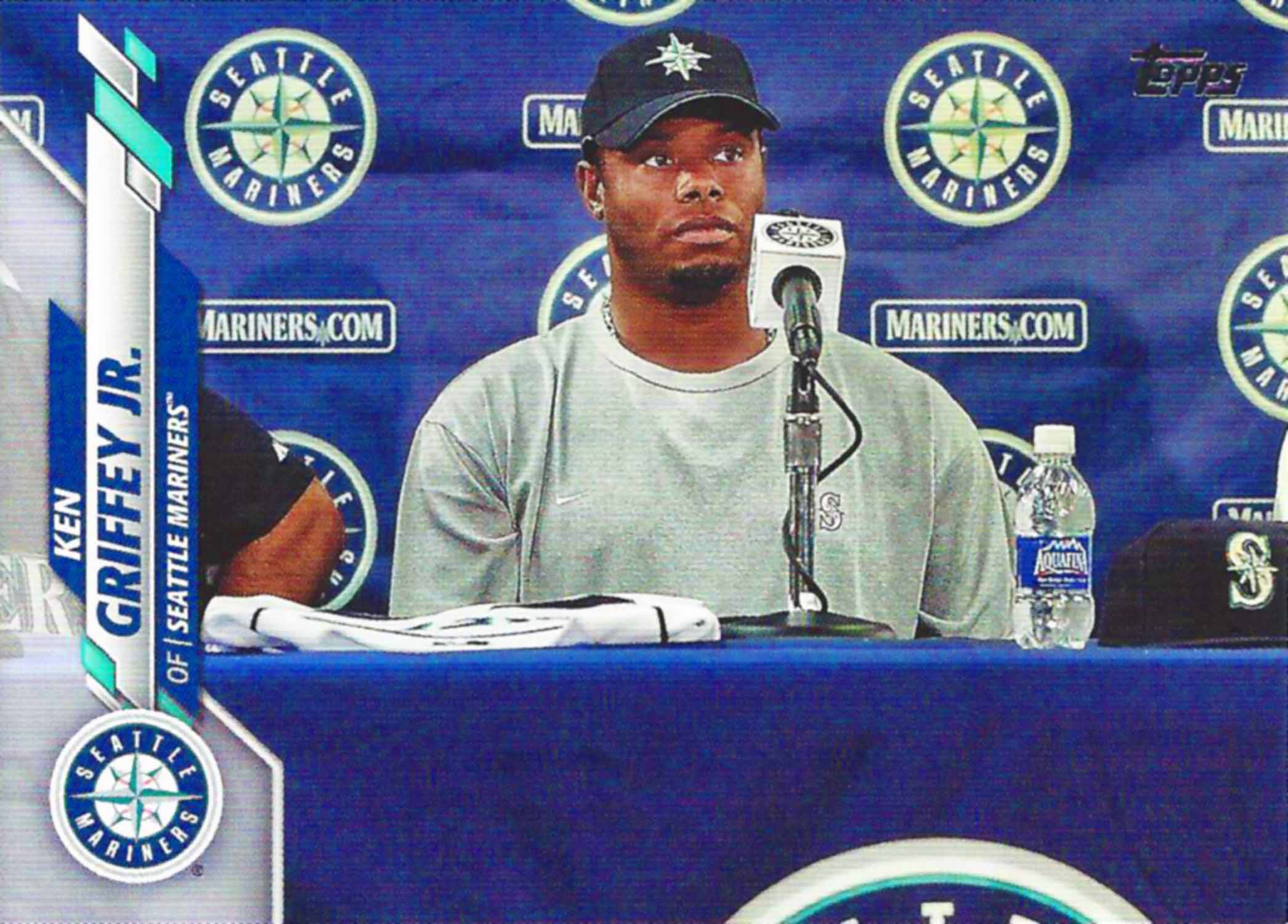 Ken Griffey Jr.
---
Year/Brand/Card Number/Quantity available. Most cards are for sale at 40%-60% off fair book value.
1992 Leaf #392
1993 Flair #270
1997 Collector's Choice-Checklist #246
1999 UD-Choice-Draw Your Own Card #DY (47)
1999 UD-Choice-StarQuest #SQ1
2009 Upper Deck-Mini Box Cut-20th Anniversary Retrospection (cut from box) (w/K. Griffey Sr.) #NNO (2)

Cards marked with an * are less than Near Mint. Scans available.

Visit the Ken Griffey Jr. Gallery.