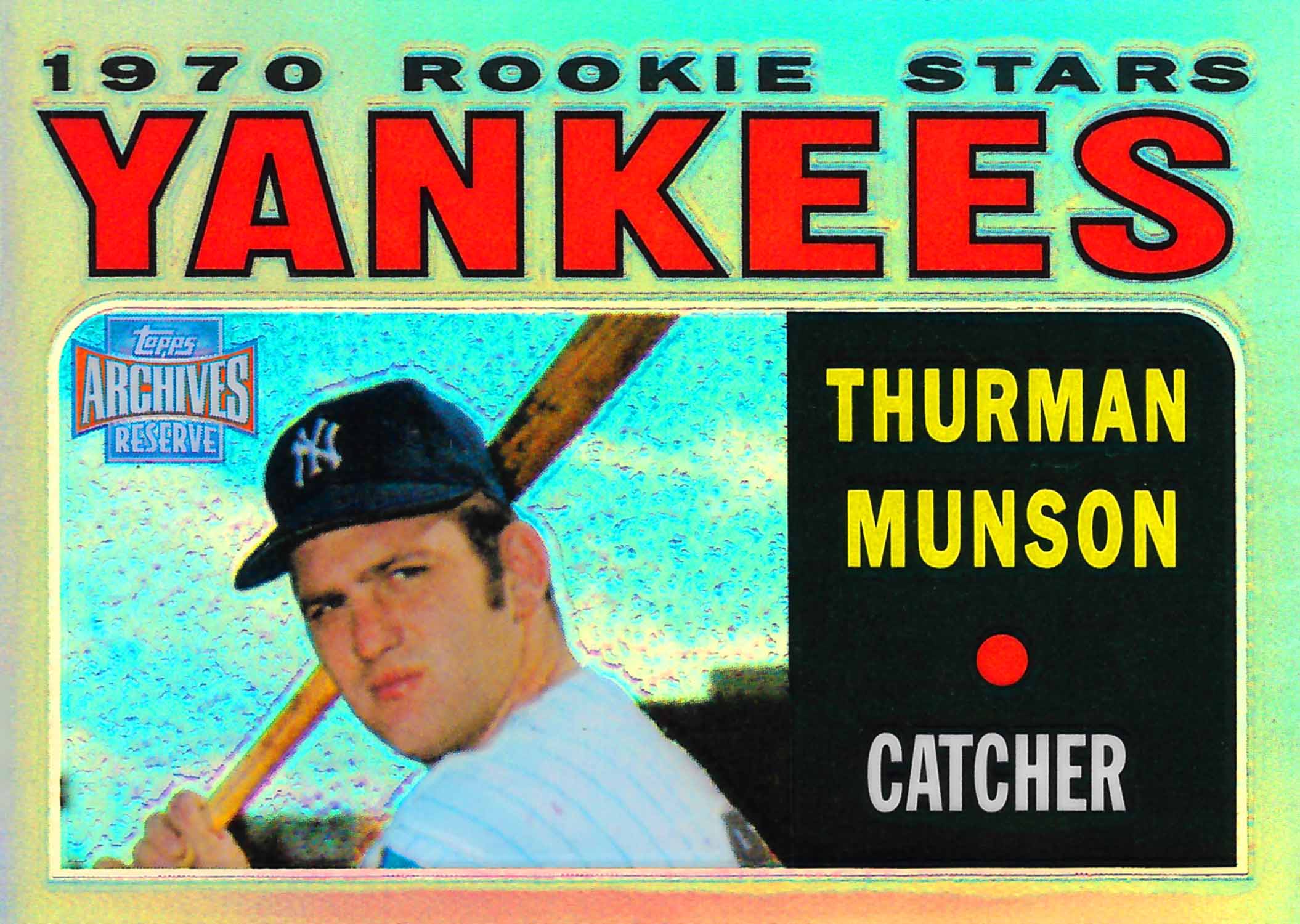 Thurman Munson
---
Year/Brand/Card Number/Quantity available. Most cards are for sale at 40%-60% off fair book value.
1982 K Mart-MVP Series #29/44
2007 SP-Legendary Cuts #57
2010 Topps-Million Card Giveaway #TMC-18 (2)
2010 Topps-Peak Performance #PP-97

Cards marked with an * are less than Near Mint. Scans available.

Visit the Thurman Munson Gallery.