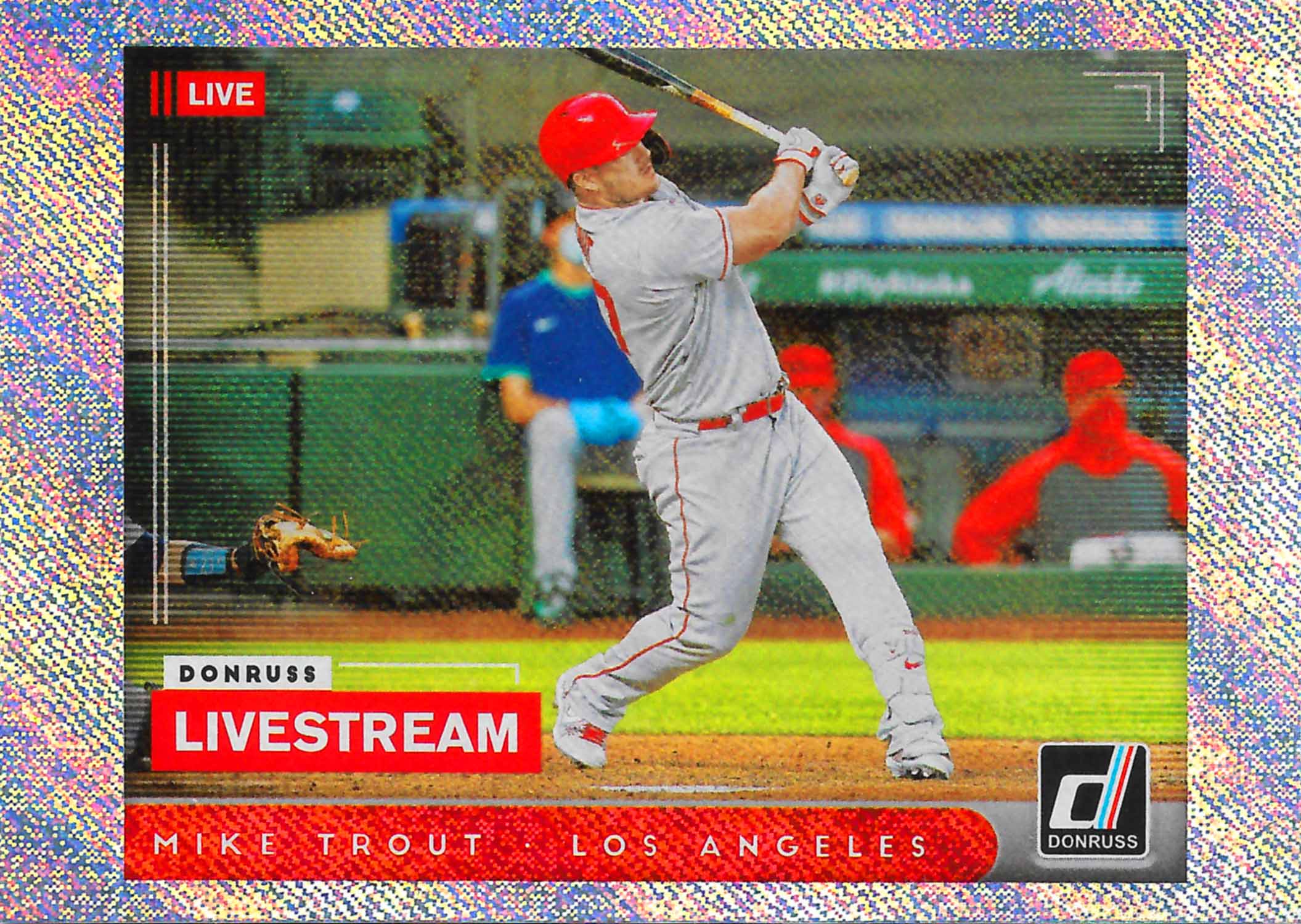 Mike Trout
---
Year/Brand/Card Number/Quantity available. Most cards are for sale at 40%-60% off fair book value.
2013 Topps-AL Batting Leaders (w/A. Beltre & M. Cabrera) #294
2013 Topps-Update Series-All-Star #US300 (2)
2013 Triple Play #36
2016 Topps-Bunt-Promo Card (w/C. Correa, S. Perez & N. Ryan) #NNO (9)
2016 Topps-WalMart-Holiday Snowflake #HMW1

Cards marked with an * are less than Near Mint. Scans available.

Visit the Mike Trout Gallery.