The condition guide for my cards is as follows:

NR-MT - Near-Mint. This card is in perfect or near perfect condition as though it was just pulled from a new pack. No imperfections.

EX-MT - Excellent-Mint. This is a very nice card though maybe a little off center or with a slight ding on an edge or corner.

EX - Excellent. This is also a very nice card though probably off center a bit with some slight wear on the corners. No creases or markings.

VG - Very Good. This card could be off center with wear on the corners. It probably has a crease or two or maybe some light scuffing on the surface but no markings or tears.

G - Good. This card has seen some wear. It probably has creases or rough edges and rounded corners. Maybe a little marking on the back.

F - Fair. This card is in pretty rough shape. Definite wear, creases and/or scuffing. It may have some writing on it and possibly some tape.

P - Poor. This card has been all but destroyed. Major creases and/or tape. Writing or tears, pin holes or water damage. However it is still available to you for a low, low price.

For cards that are less than near-mint, I will email you a detailed description and/or a scan upon request.

Each player's page in the Card Shop contains a link to that particular player's Gallery page which in turn has a link to that player's Resume' page. The card depicted at the top of each player's page is from my personal collection and is not for sale.

To order cards from the Card Shop, simply send me an email with a comprehensive list of the cards that you would like. I will email you back within a day or two with a confirmation of your order and an amount. You may send me a check or money order for that amount and upon receipt of payment, I will ship your cards via USPS. Orders paid by check will be held until the check clears. Payment is due within ten days of my emailing you with confirmation of your order.

Shipping will be charged to each order regardless of size. This will include the cost of postage, packing materials (bubble mailers, envelopes, cases/boxes, etc.) and the time it takes to pull and ready your order.

Shipping charges in the United States are as follows:
1-10 cards = $1.50 (shipped in top loaders in a plain envelope)

11-25 cards = $2.50 (shipped in a taped plastic case in a bubble envelope)

26-50 cards = $4.00 (shipped in taped plastic cases in a bubble envelope)

51-75 cards = $5.00 (shipped in taped plastic cases in a bubble envelope)

76-100 cards = $7.50 (shipped in a small box)

More than 100 cards will be depend on the actual number of cards and where the order is being shipped to.
I reserve the right to insure any order over $50 at your cost for the insurance.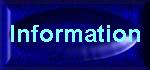 Contact me at Zeprock.